Children's Winter Clothing: keep them wrapped up this winter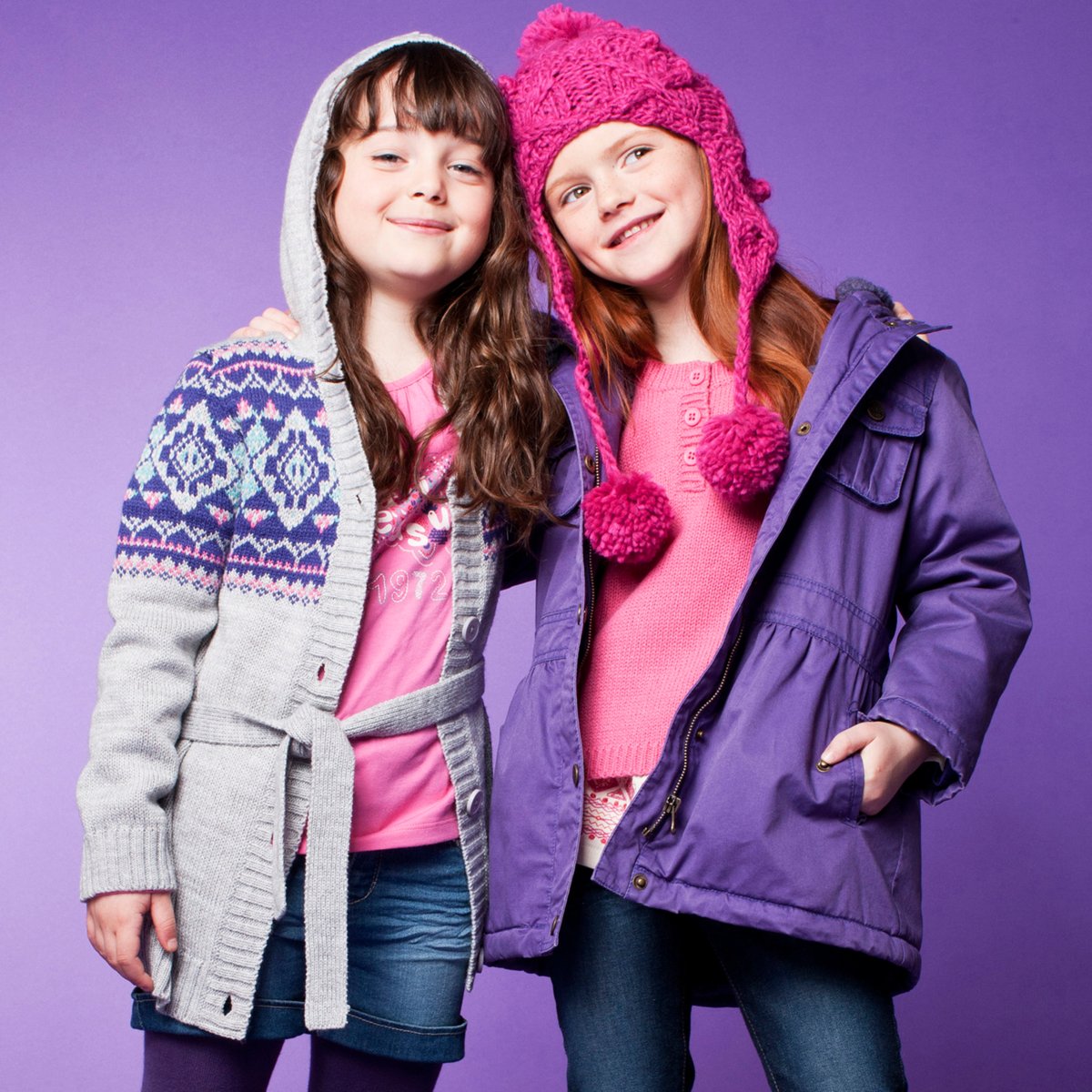 This year we got all our winter snow in January- and how the kids loved it! For children, there are few things more exciting than playing in the snow; for us parents, there are few things more fearsome than the thought of our children not been sufficiently warm during the cold snap.
Snow usually creeps up on us when we're least expecting it, and preparing for this event presents some great challenges for parents. How do we make sure are children are wrapped up properly without over-bundling them? Is there any easier way to keep them warm without a daily battle with snowsuits and boots? As well as having a great range of childrens clothes, fashion retailers such as La Redoute also have some great tips on how to keep our little ones warm this winter.
- Dress your child in layers - and lots of them! This advice isn't something we don't already know, but it really does work. Layering creates a buffer zone of warm air between garments, providing insulation.
- Moisture management is key when it comes to keeping the kids warm and dry. Moisture-wicking layers draws wetness away from the skin, with fabrics such as polyester or microfiber blends being the most effective moisture-wicking materials. Cotton and denim absorb dampness which leaves children cold.
- Make sure coats have an insulating middle layer such as polyester fleece which has tiny pockets to trap and retain warm air. Fleece is soft, stretchy and lightweight, as well as being machine-washable - check out La Redoute's range of girls coats in bright pink!
- Finally, top it off with a protective outer layer. Look out for snow jackets made of tightly-woven fabrics which are the best at keeping water out. By creating a shell around the body, warmth is kept in, and wind and other winter elements out.
- One-piece snowsuits are great for babies, but two-piece sets are generally more practical for older and more active children.
- Look for ribbing or elasticated wrists when choosing a snow jacket - this helps keep snow out. Also, longer-length jackets which will ensure their little backs aren't exposed when bending over to build snowmen.
- Keep those little toes warm with a good pair of water resistant snow boots. With all that playing, running and climbing, kids shoes never last long, therefore it's always a good idea to invest in a pair of solid, reliable boots. Opt for a pair of warm, moisture wicking socks to go underneath.
- Heads and faces feel temperature changes more intensely than the rest of the body. We all know hats are a necessity during winter but the challenge is getting your child to keep theirs on!
- Winter accessories are a must, and are not just to make a fashion statement. Chose a stretchy neck gaiter instead of a scarf that kids can adjust but won't trip up over. Mittens are also preferable to gloves as they allow warm air to circulate and keep little hands warmer for longer.
- When it comes to hats and mittens and other winter accessories - remember to keep extras handy!